Hi,
I have a Chamberlain 5000UK door opener which I have had for around 15 years.
It has two sets of beam sensors that have both worked well all this time but now it has developed the following problem.
All four sensors red LED's are on and they flash if I break either beam.
There is an error code of five flashes, after turning the power off for 10 seconds this resets OK.
If I break either beam and then try to close the door it starts to move but then stops immediately and I get 10 clicks and no error code, so OK here.
If I start the door closing and I then break either beam the door hesitates for one second before continuing to close and I get the 10 clicks and the error code of five flashes has returned.
I have tried with just one beam connected but the unit behaves the same.
The 5000MLUK was originally specified to use just one pair of " fail safe " type sensor beams, type 770EML but my unit has worked OK with
two
 for years.
[ltr]
I have one beam across the doors opening and a second beam on the leading edge of the door.
The wiring is all parallel with four solid white connected to screw 2 and the four white+black to screw 3. I have been over all connections which appear good. The coiled flexible cable on the doors hinge is also sound.
My two remote controls and a wall keypad all function correctly.
Here are some pictures of my beam setup.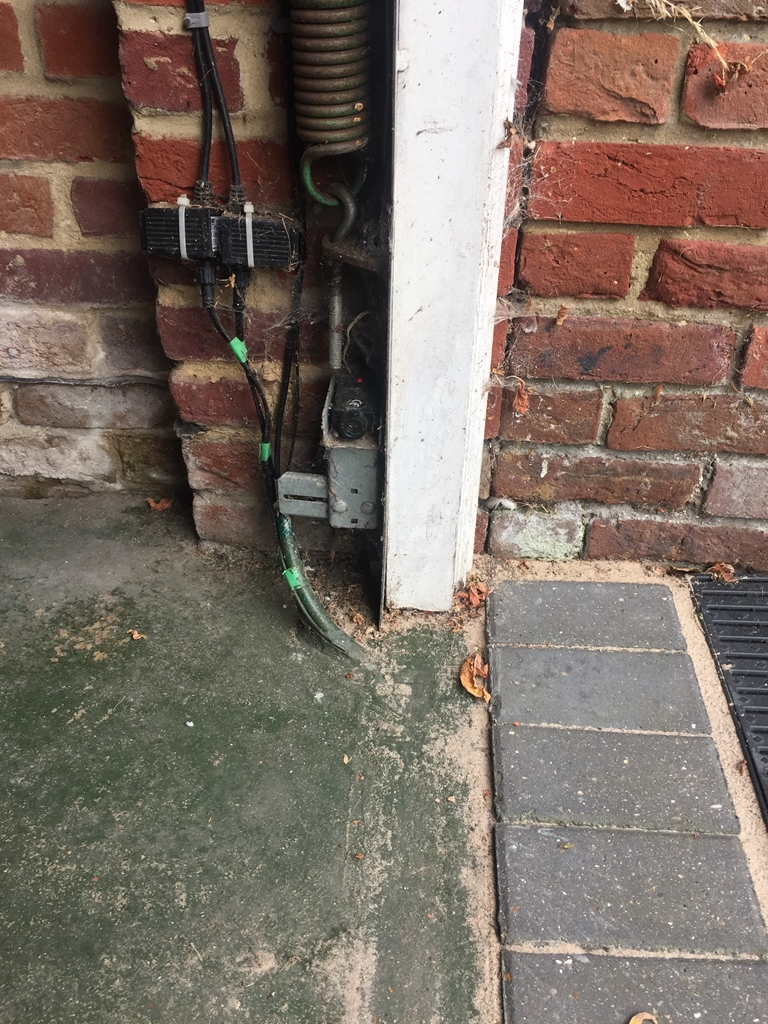 [/ltr]

[size=13][size=15]The 5 x flash means the RPM sensor has been triggered in the first second the motor moves. This sensor, inside the opener, monitors the motor as it spins to ensure it travels at the correct speed and force.
When the RPM is activated you would expect to see the door move only 5 – 6 inches and stop and reverse 5 – 6 inches. With my fault I doubt it's a true RPM fault.
I managed to buy a used 2000ML on eBay for £10 which has the same Logic Board.
After testing the unit, which reversed the door as it should,  I then swapped the Logic boards but very disappointingly no change in the problem.
Strangely, in my testing I did discover that the door would return when either beam was broken as the door was closing and near the ground but still wouldn't reverse at higher points.
I then swapped the RPM boards, again no change in the problem.
I then swapped the large 12.5uf capacitor and bingo all now working correctly 

I hope this helps anyone who ever find they have a similar problem.
Regards,
Peter A
[/size]
[/size]