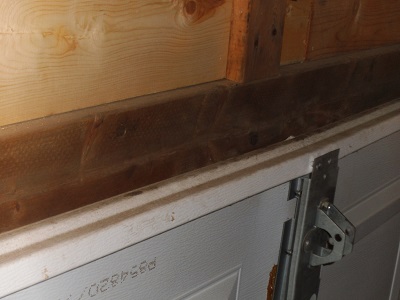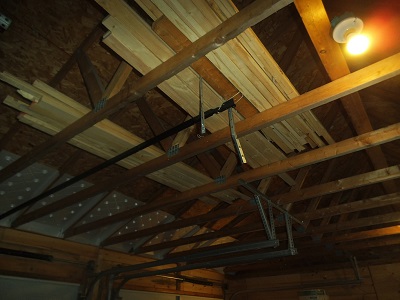 Hello everyone. I just joined and in need of feedback regarding a garage door problem.
Several years back I purchased this house with a 2 car garage. The doors are uninsulated metal doors, 7 high x 9 wide on each door.
Shortly after I moved in, I noticed the one door use to have a garage door opener, and was told by my neighbor that the previous owner took it with him. 
I want to insulate my doors and put an opener on one. But I noticed there is nor bracing or stiffener or whatever you call it, on the top of the door.
What do I need to use to make that door stiffer at the top?
I didn't realize that the top of the door has a wide gap, where you can see light from outside, not to mention wind.
In process of insulating walls and installing ceiling, but that door needs work.
Any feedback would be appreciated. A few pictures are included of the top of the door.
Thank you
Attachments

Garage door (1).JPG

Just learning how to attach pics.
You don't have permission to download attachments.
(115 Kb) Downloaded 1 times